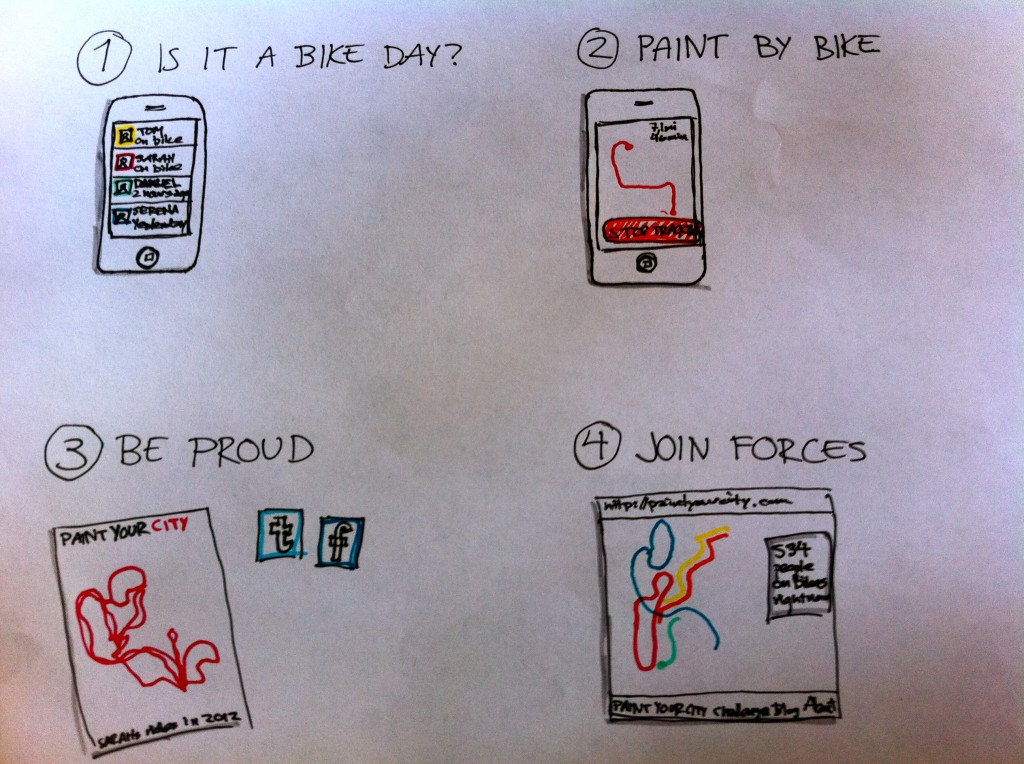 IS IT A BIKE DAY?
Know the very moment that your friends get on their bikes. If your friends are doing it, obviously you can. Prove it. Skip the morning bagel. Try something new. Be the first one to be on your bike.
PAINT BY BIKE
Track your rides with your phone to color your city with beautiful patterns.
BE PROUD
Be encouraged by your own bike efforts and compare with your friends. Make them jealous for that matter. Go ahead, show off. Tweet, share, like on Facebook. Tell everyone! We'll even help you print a poster to hang on your wall!
JOIN FORCES
Share your data anonymously and help paint the whole picture of what is happening on NYC streets.
BE INSPIRED
Try new places, new streets, new things on your bike!