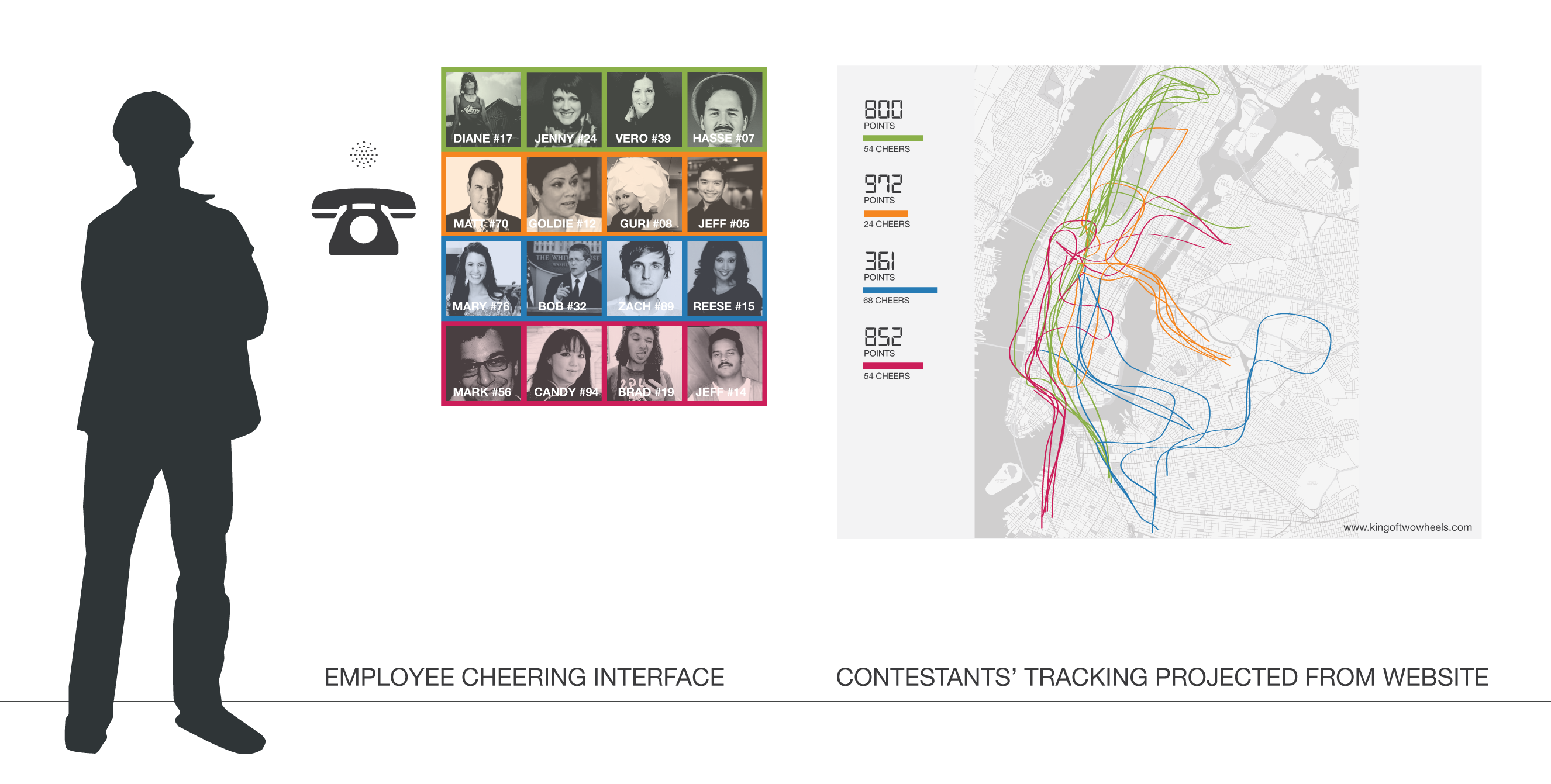 As we mentioned in A Shift to Motivation, our thesis project will involve an online platform for riders to track their rides along with game challenges that can be hosted between friends, co-workers and strangers. For our Public Interfaces class, we want to focus in on one type of challenge that can be hosted in an office where 4-person teams compete for riding the most miles.
Having teams compete will hopefully create an interesting dynamic where contestants at different levels will cheer each other on, instead of mainly competing against each other like the setup in the previous King of Two Wheels challenge.
We're also switching from tracking with yarn and pins to an online display based on tracking with an app. The tracked routes can be projected in the office as seen in the model above, or alternatively displayed on a monitor. Along with the projection, we are designing a physical installation for the office space to engage all office employees to cheer for the game contestants. They will participate by sending a cheer to contestants through an old-school dial phone. The cheer will either enter the contestants' phone as a text message, or be read out loud to the contestant if s/he is currently biking with earbuds or is using our awesome thesis helmet with speakers.
The interface in the model requires that we send an installation package with the phone and photos of the contestants to participating offices. We believe this installation will create a larger buzz around biking in the office environment, and give the participants the attention they deserve. However, offices could also participate without the package—just by projecting the web interface, and using mobile phones to send cheers to contestants. The most important thing is obviously to get more people to get excited about riding their bikes!