We took on a minor side project last week—to create a movie about our classmates' internship experiences this summer:
As we are most definitely going to create more videos in the future to tell our thesis story, we thought this was a good opportunity to practice. We used the same formula as for our video for King of Two Wheels to try to make the process as smooth as possible. We learned: (1) we will never edit in iMovie ever again; (2) to create a video always takes longer than expected, even if you get better at it, seriously; and (3) do not take on side projects if you want to move forward with your main projects.
That last one is only halfway true, though. Showing our video to a room full of people at our department's Open House on Saturday, led us into a few interesting conversations with people—conversations we made sure evolved around biking, of course! And as we were distracted by internship stories and video editing most of last week, the guilt forced us into having an epic thesis meeting for about 6 hours last night at a new cafe we found in our hood, Two Moon: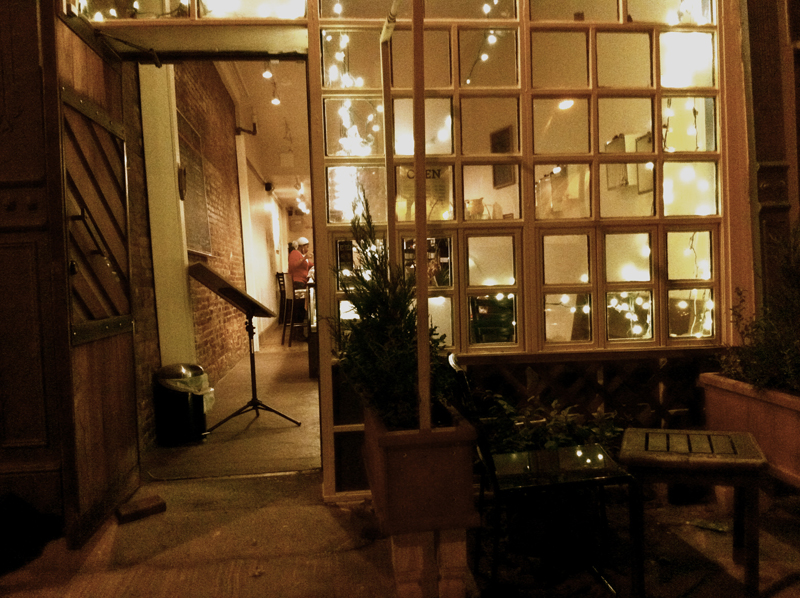 We spent a few hours doing some final edits to a blogging scholarship application essay, and gave it the title Human Superpowers and Talking Helmets. After the application was sent, our conversation went from mainly being about talking helmets, to evolving more and more around the superpower part; how to get people in touch with their human superpowers through biking. We talked, we role-played, we drank mulled cider, we drew on the back of napkins: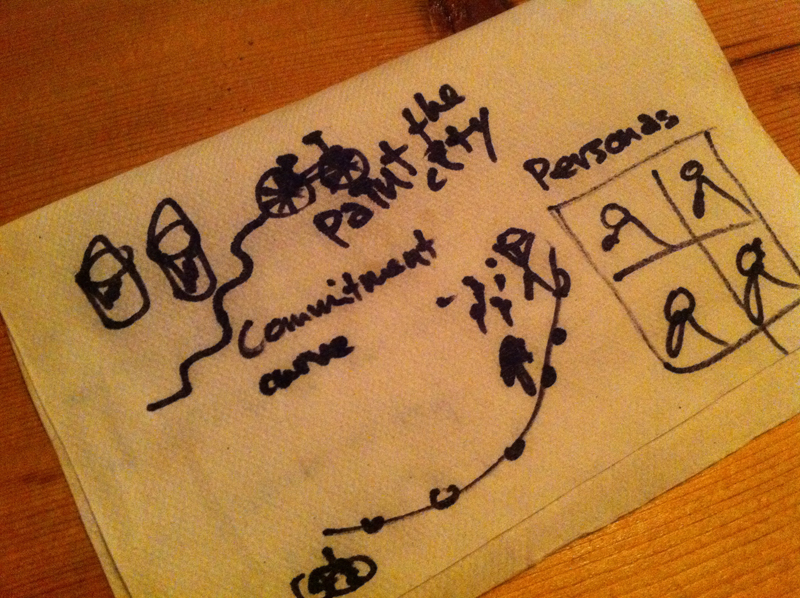 Napkin about the commitment curve, painting a city through biking, and personas. Yeah, we need to create some fake people!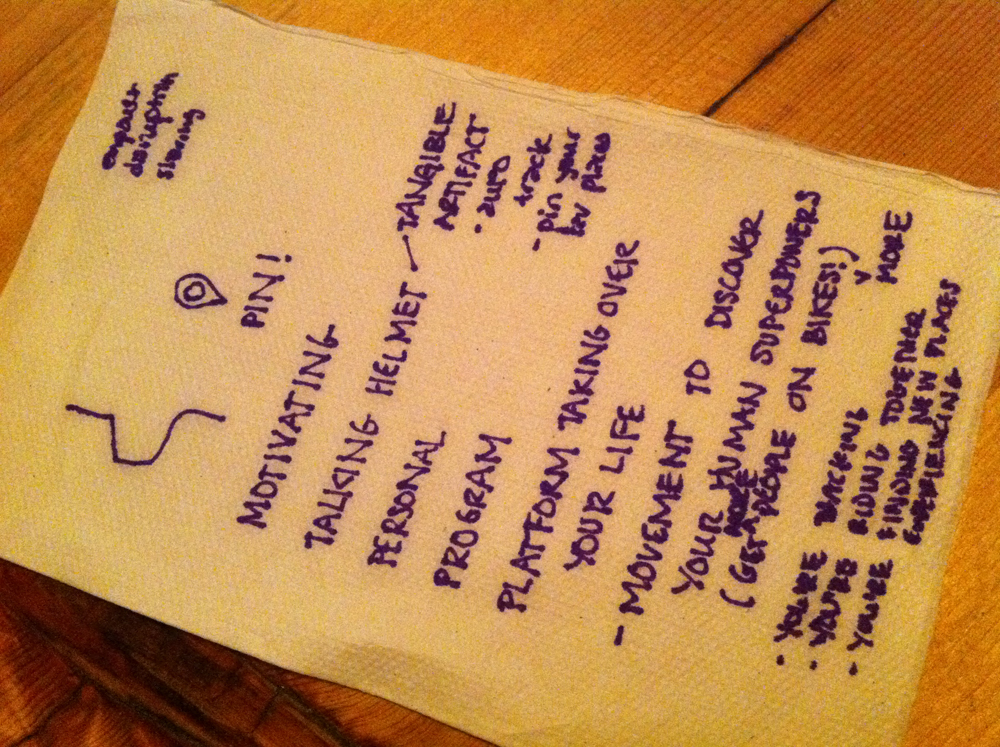 Napkin about building a platform for behavior change. Big words from little women. Yup.

Nothing is formalized yet. We're just publishing some napkin material to remember our conversations. But I think we felt last night that our thesis is going more in the direction of motivation and superpowers than toward the talking helmet. We are in no way giving up on the helmet. However, maybe it will play a smaller role than we initially thought.