Changes are hard to make. Whether it's changing your diet or turning your transit mode from the subway to biking, we as humans we need other people to hold us accountable and help us adjust to new habits. That's why behavior change comes best through the support of community. On the last jaunt with strangers that ride bikes, Tour de Taco, this is something that I learned, again. While each biker was on the group ride for various reasons, some were there to get back into biking. I talked with two specific bikers that previously pedaled to work, but had stopped, for their own respectable reasons. They both confessed, in their own words, that they came to get their butts on their bikes again. Basically, they forced themselves to be surrounded by a lot of people doing the very thing they wanted to be doing.
We previously launched the King of Two Wheels. We're challenging four contestants within a community of 30 SVA IxD grad students to bike more than usual for one week, track their miles on a shared map, discover new parts of the city and to recruit others to join them. The King of Two Wheels will be our first experiment with learning how people are motivated to ride. Through it, we hope to get people talking about and doing more biking, while gaining insights into their habits, tips and tricks, and motivations.
We put out eight challenges within the week of the contest. Along with these, we had multiple strategies to get them motivated and biking more: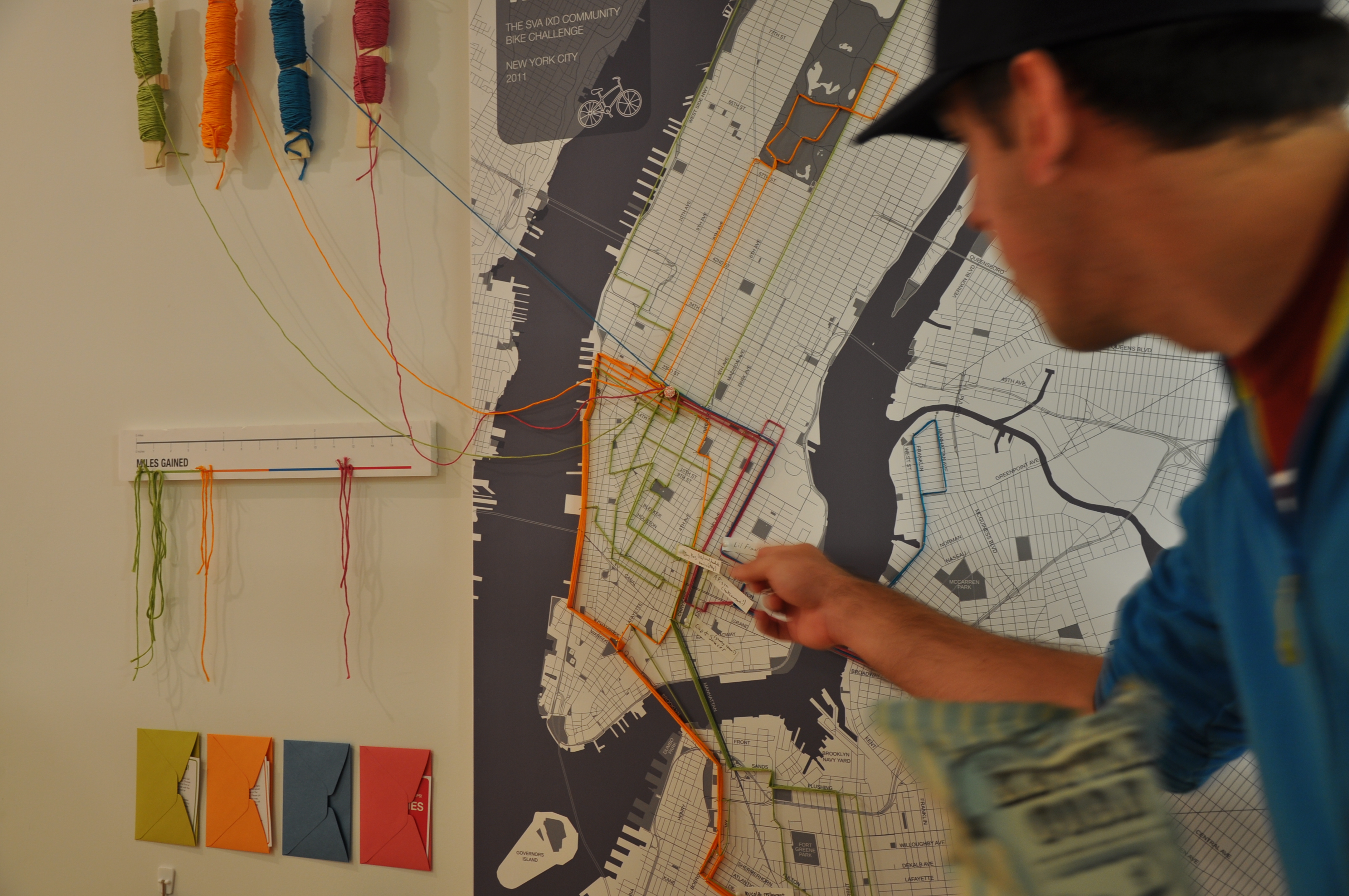 Map rides on a shared map to document progress and compare achievements.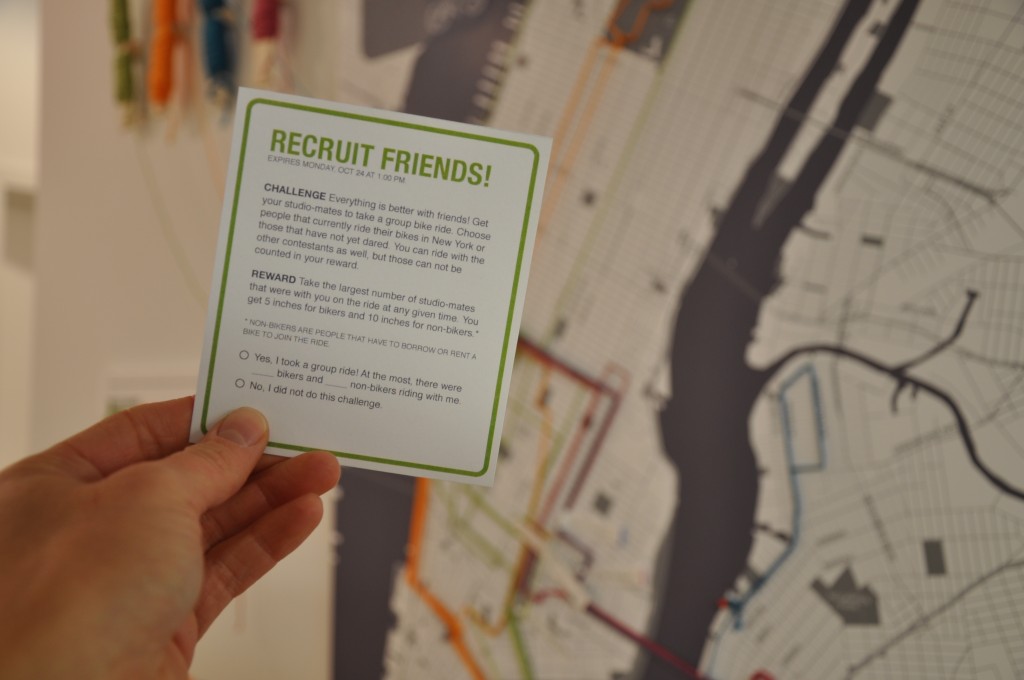 Prompt riders to recruit friends to get the community involved organically.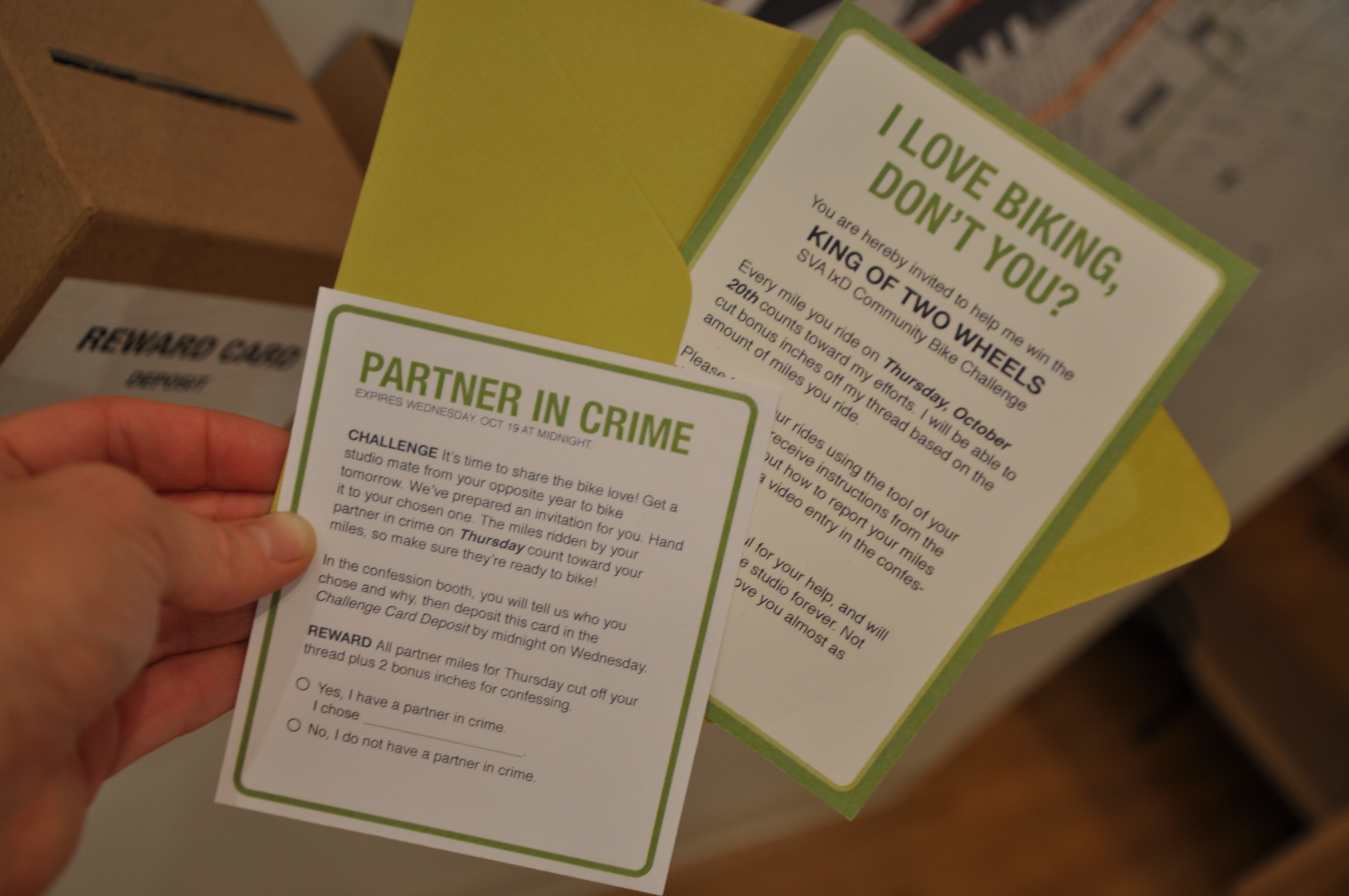 Invite riders to get a team mate for the day.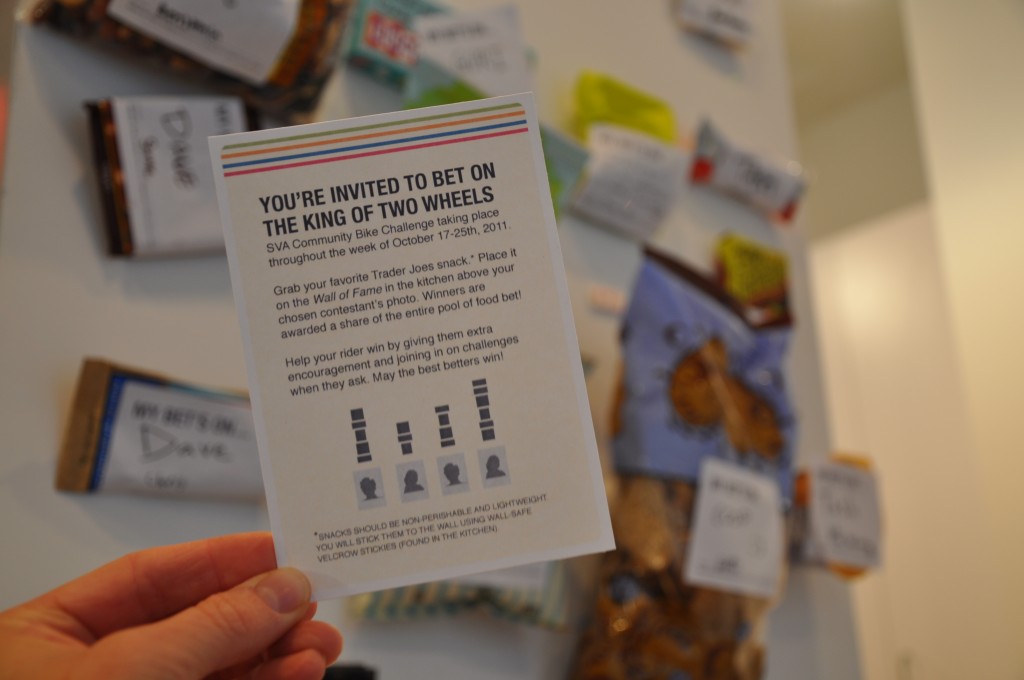 Invite the community to bet on their chosen contestant to win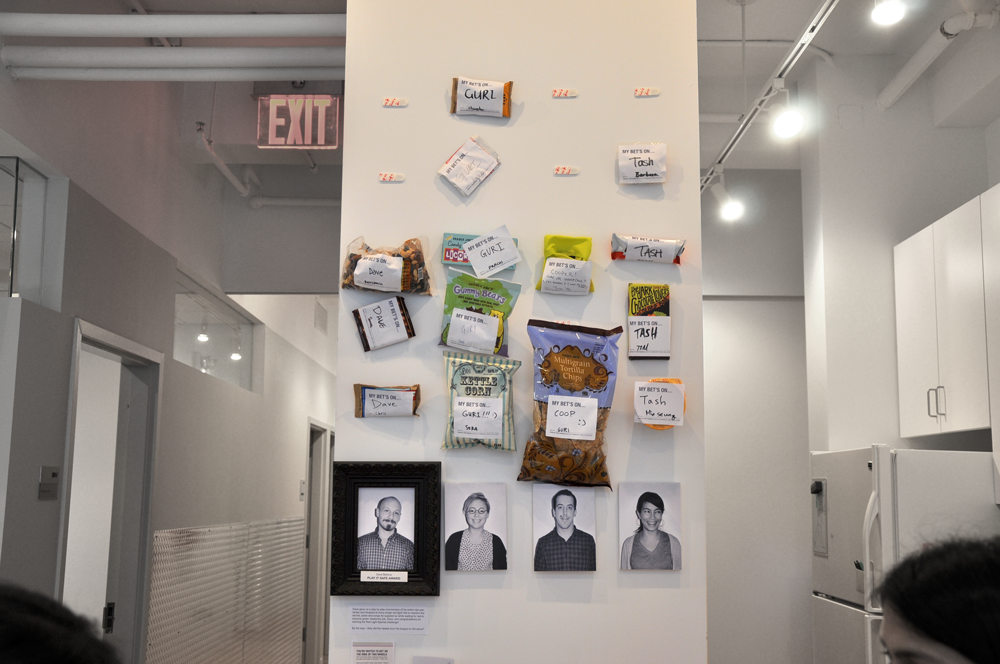 …and using the bets as a visual bar chart display in a common area.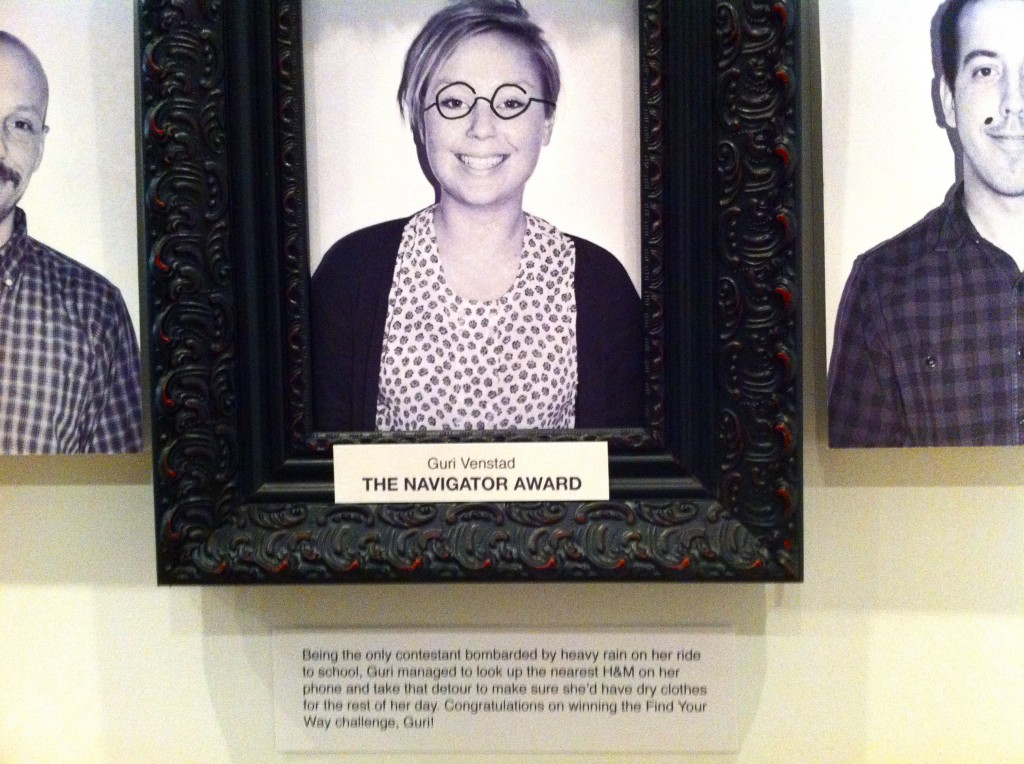 Honor a challenge winner every day.